NASA's Opportunity rover has previously uncovered evidence that Mars may have been habitable for hundreds of millions of years. Its most recent discovery may lend greater insight into why that may be.
The Opportunity rover has discovered the first evidence for deposits of chloride minerals – salts – in numerous places on Mars. These deposits, say the scientists, show where a sports drink-like substance heavy with electrolytes may have once existed. Such a substance suggests more than the possibility that life once existed on the red planet.
"It's interesting to think that Martians may have been subsisting on a liquid that we on Earth designed specifically to be ingested after strenuous physical activity," says scientist Ulf Schmidt. "If that's the case, it raises a lot of questions about the Martian lifestyle."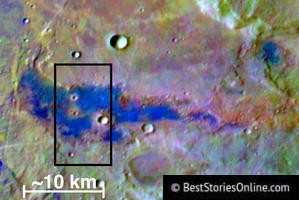 Recent satellite images of Mars' surface show large basins that may have once been filled with the electrolyte-filled liquid.
"There's an enormous difference between the saltwater we have in our oceans and the type of 'sports drink lakes' that might have marked the landscape of Mars," says Schmidt. "The level of sodium in ocean water is far too high for it to be used to successfully hydrate oneself. In fact, if one were to attempt to do this, it would have the opposite effect."
"But Gatorade, that's good stuff," Schmidt continues. "You drink that after a pick-up basketball game and it replenishes all the electrolytes you lost during your workout."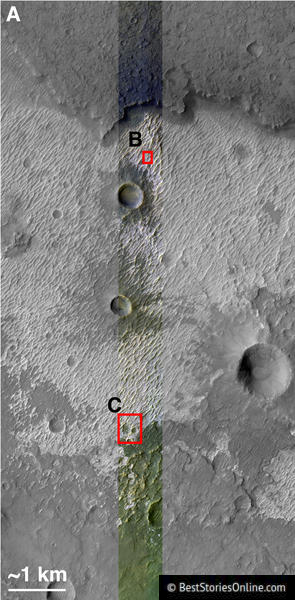 "Imagine you just finished playing ball," Schmidt goes on to explain. "You've got saltwater from the Pacific Ocean in a canteen to your left. On your right, you've got a 2-liter jug of cool, refreshing Gatorade. Which are you going to choose? Now imagine you're a Martian living hundreds of millions of years ago. Thankfully, you don't even have that first option."
The potential existence of life on Mars is the most significant question currently motivating research. Salt deposits on Earth have preserved bacteria for millions of years. Scientists are hoping that Mars' chloride minerals may have similarly preserved organic matter that may one day be examined.